Taste of Two Continents Food Tour
We're sorry. This tour is no longer available.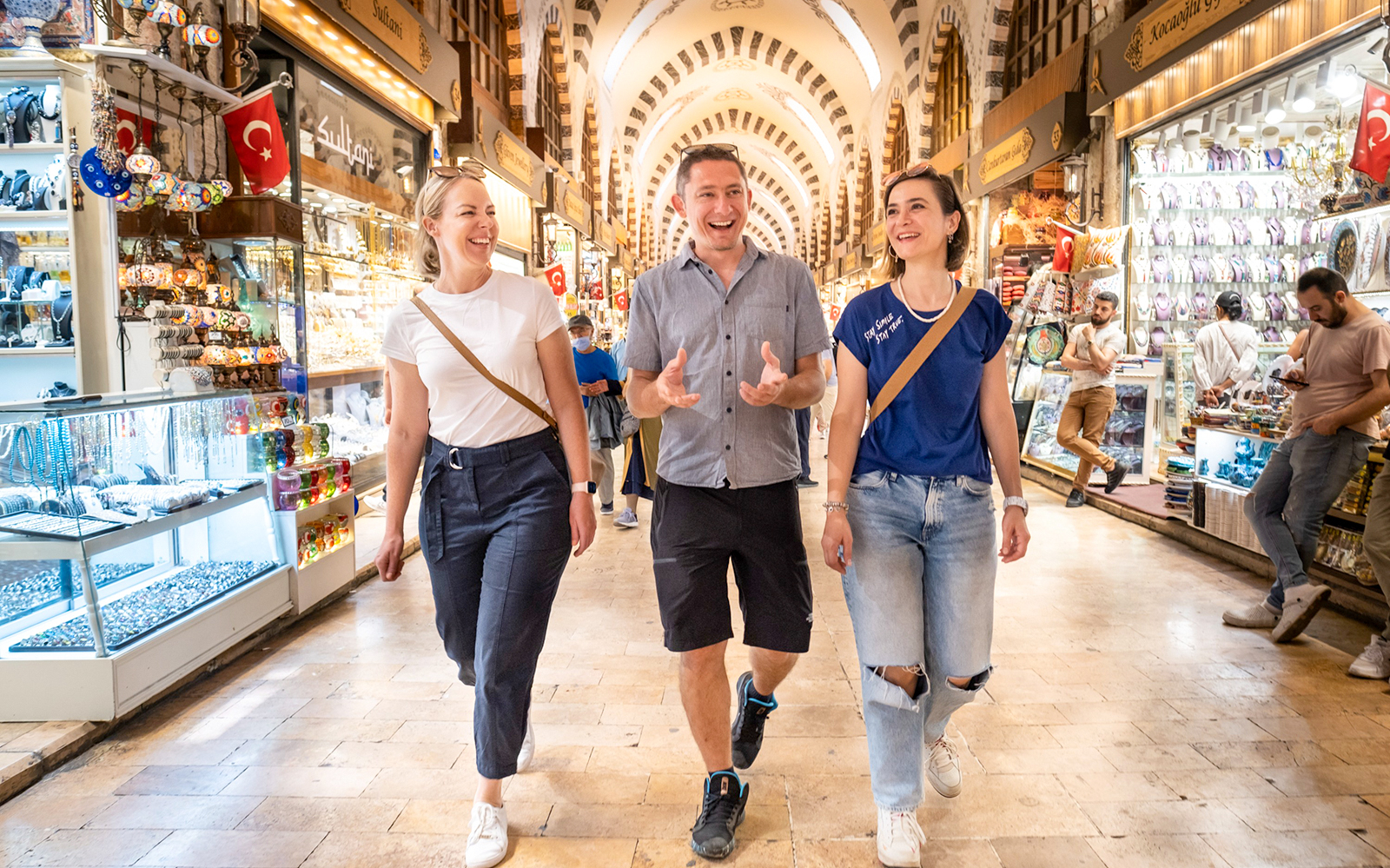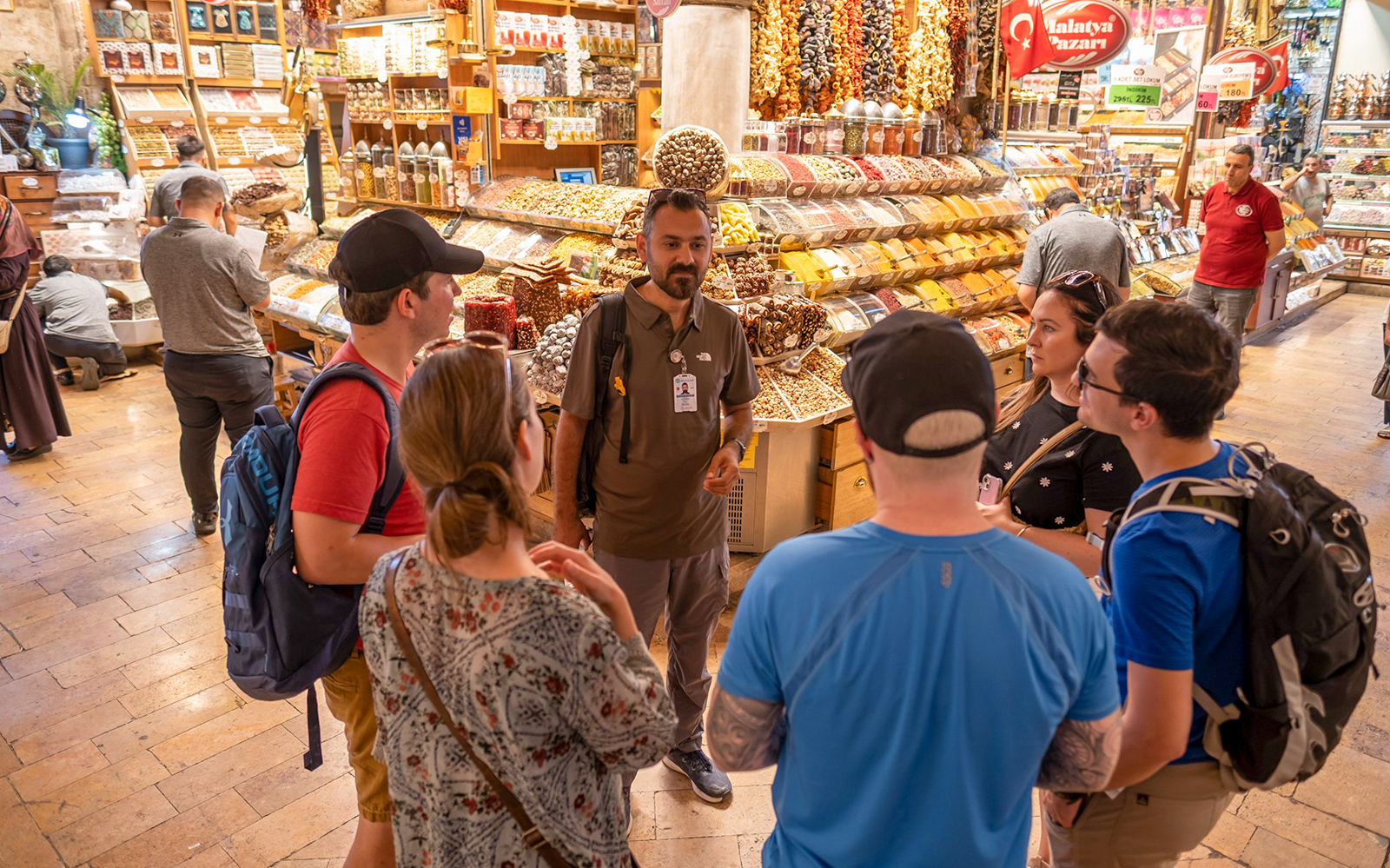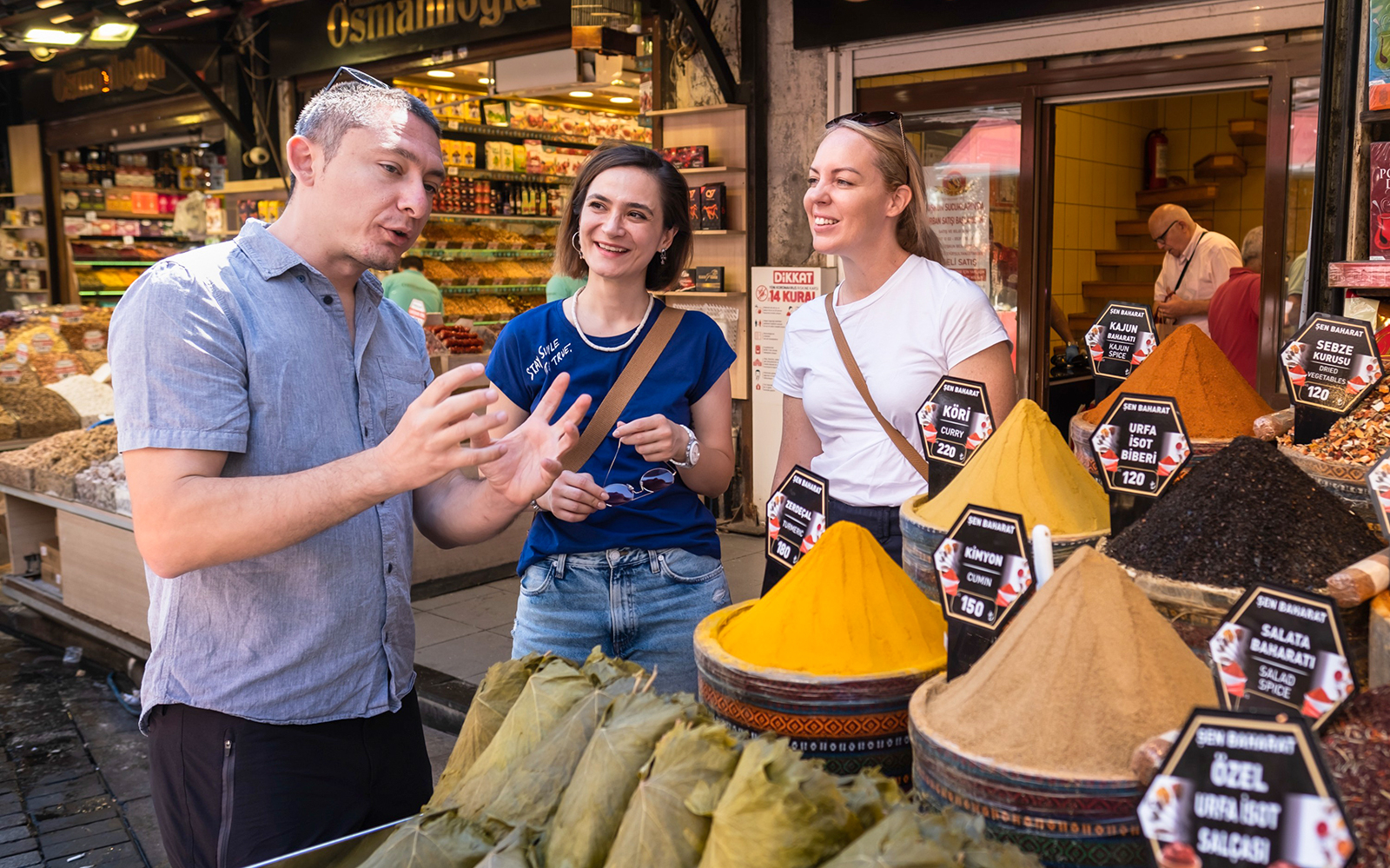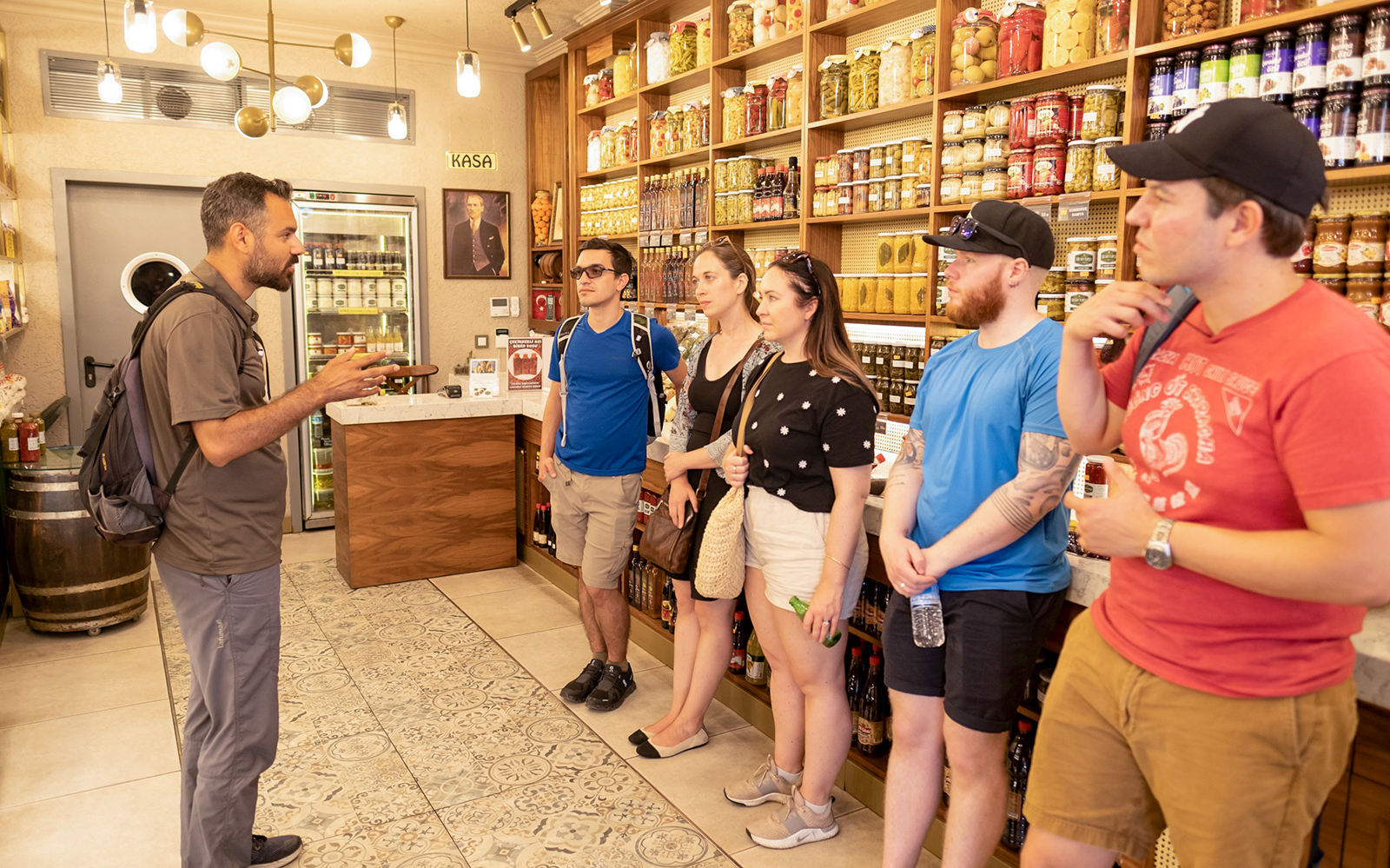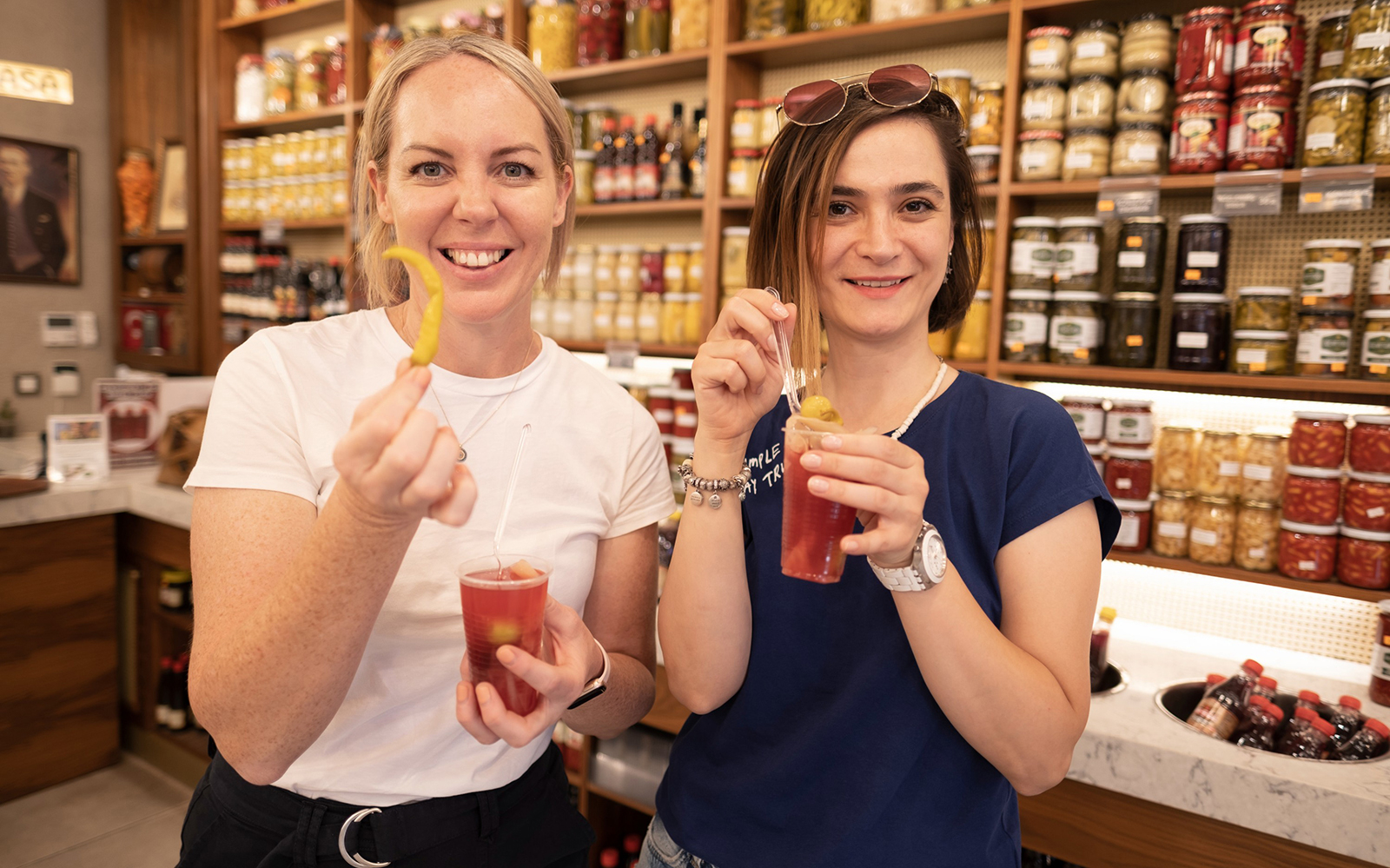 ---
Overview
Your Experience
A Delectable Turkish Breakfast at a Traditional Tea House
The tour begins on the European side of town, near the world-famous Spice Market in the city's Old Town. This has been the center of Istanbul's food scene for over 450 years. Your culinary tour of Istanbul starts off with a delectable Turkish breakfast at a traditional tea house overlooking the New Mosque.
Discover The Best Of Istanbul's Food Scene By Exploring The Asian Side
On the Asian side of the Bosphorus, you will then board a ferry to travel to the lively, more modern Kadköy neighborhood. Some of Istanbul's top culinary delights are available for sampling right here. Kadköy's bustling market's sights and smells will be all around you as you move through the streets. A selection of traditional Turkish homestyle foods will next be served, allowing you to enjoy the seasonal flavors.
A range of dishes like the popular baklava, Turkish coffee, dolma, tantuni and kokoreç as well as homestyle dishes will be available for sampling while visiting ten different places on your walking tour. You'll take a short stroll to the Moda neighborhood to end your great food-filled day by cooling off with the city's best Turkish dondurma (ice cream).
As the sun sets your tummy will be filled to the brim with all of the delicious flavors that define Turkish cuisine!
Meeting point
Brew Coffeeworks Sirkeci, Legacy Ottoman Hotel, Hobyar, Hamidiye Cad. No:60, Istanbul, 34112, Turkey